5 Questions: Stephanie Newcomb, Unleashed Health and Fitness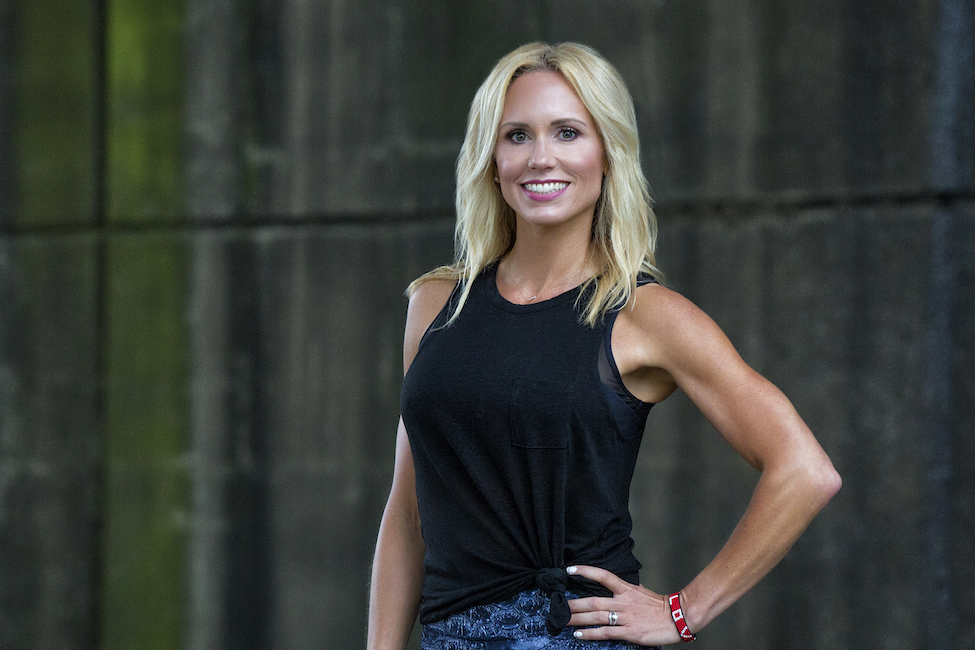 Beth Hall
Stephanie Newcomb is on the move — to the next Tabata workout, the next 5K, the next piece of avocado toast — but a busy pace is no match for the woman behind Unleashed Health and Fitness.
As a trainer, business owner, blogger, wife and mom to three boys, how do you find balance and keep your sanity?
How do I find balance and keep my sanity? Good question… I keep my sanity because I am able to work out every day. Working out for me gives me energy and is a great stress reliever.
As far as balance, I don't have a secret system. I just attack the tasks for the day and pray that God gives me wisdom and energy to accomplish the things that I need to accomplish. It's not always easy, but I love being a wife, a mom, a trainer and a health coach, so I strive to do my very best, and it's always rewarding.
What's unique about the social media fitness community?
One of the things that I love about the social media fitness community is the ability to connect with likeminded people all over the world. I am able to learn from my connections and am super encouraged almost daily.
Who are your biggest fitness inspirations and why?
One of my biggest fitness inspirations is Jennifer Glysson. Our styles are a lot alike! We both believe that our bodies are our machines and it is the only machine we need to workout with. We also believe in having variety in your workouts and focusing on balance, core, and overall body strength.
And then Kayla Itsines is not only an awesome trainer, but I am inspired by her ability to reach so many people through social media and other creative technology.
Describe your perfect outdoor Arkansas excursion.
Arkansas offers so many awesome opportunities to enjoy nature and fitness. A perfect excursion for our family is a great Ozark camping trip with a day full of hiking and sightseeing. Encouraging our boys to be brave and to push through adversities as they learn and enjoy nature is one of the great rewards of parenting.
What is the most important step in setting and accomplishing your fitness goals?
I think the most important step to accomplishing your fitness goals is to set your goals high, but to take little steps to get there. We can't change over night, so if we try to make all these big changes at once with eating and exercise, it sets us up for failure because we will get fed up quickly and want to quit. When you make even one small change at a time, it is more doable. And then, definitely surrounding yourself with likeminded people to encourage you and to hold you accountable is so important. Finally, find something you enjoy doing. Exercise should be fun.
---
Lightning Round:
The workout you're dying to try: A Glo Cycle class
Your fave power snack: USANA protein bar
Your personal wellness motto: You are stronger than you think you are, push yourself and don't give up.
Your go-to way to treat yo'self after a long workout: A good foam roll and epsom salt bath with lavender oil

Follow Stephanie on Instagram
Permalink